Tickets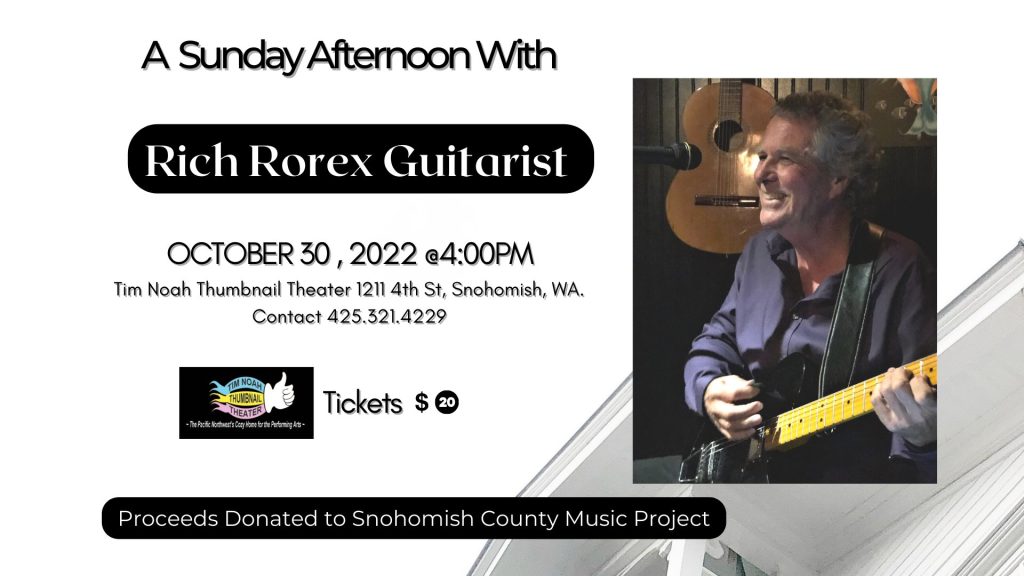 Rich Rorex has been described as "guitarist extraordinaire". A Northwest native, who returned to school in his later years to earn his Bachelor of Fine Arts from Cornish College of the Arts, and Master's Degree in Education. He has also had some very fine mentors and instructors along the way such as Gary Peacock, Al Turay, and master classes with George Benson, Howard Roberts, Steve Morse, and Don Mock. Rich has played the guitar since his early teens, discovering he wanted to make guitar his life when he happened upon a Spanish guitarist while in Spain on a hitch hiking trip to Europe in the 70's. Teacher, instructor, band director, theater productions, jazz trios, duos, touring bands, cruise lines, and as special guest, Rich has done it all and more. But what it really all comes down to is "knowing the fretboard one note at a time".
Today Rich will share some of his favorites, playing on his nylon string guitars, a variety of Renaissance, Bach, Spanish, Brazilian, Gypsy Jazz and more, with a little help from his special guests Sharyn Peterson on the Violin and Mark Colbert playing Bass. You are sure to enjoy the music! To find out more about Rich go to http://www.richrorex.com.
Featuring Special Guests Sharyn Peterson and Mark Colbert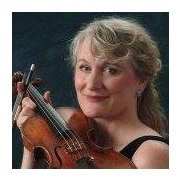 Sharyn Peterson, a Seattle native, graduating from Mt. Rainier High School and the University of Washington, with a Master's degree in Violin Performance and a Bachelor's in Fine Arts. For over twenty-five years Sharyn has taught violin and voice, both privately and in the classroom and she is currently a professional free-lance violinist. She currently directs the Mt. Baker Youth Symphony and the Fidalgo Youth Symphony, and leads the Summer Sounds Music Camp for Mt. Baker Youth Symphony each July. She is also the choral director at Mt. Vernon Christian School.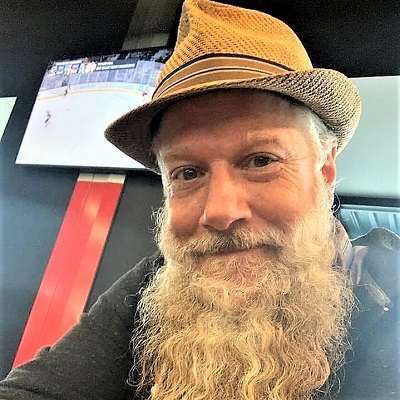 Mark Colbert, a Juanita High School and CWU alumni, he is currently the President of Bellevue's Sound of Swing Big Band. Genres include Jazz, Rock, Pop, Country, Classical and he has been fortunate to be involved in Big Band, Octets, Quintets, Quartets, Trios, and Duos which keep him hoping. Over his 22-year career, he has taught combos, high school Big Bands and continuously tutors, musicians of all ages. Hang around him, and you will often hear him say: "Music is Life … Life is Beautiful"
COVID POLICY: Masks are Strongly Encouraged.
Seating is first come, first serve. All seats are great!
Doors open 45 minutes before performance.
Parking is free, in residential neighborhood in the Historic District. Please do not block alleys.
ADA access via ramp to lobby from alley behind theater.
Entrance located on 4th Street.
Performances are 2 hours (including one 15-20 minute intermission)